What is the German specialty sector doing?
I love specialty coffee.  Over the past months I have visited plenty of local coffee shops and have learned a lot about the specialty coffee scene in Germany. I have tried exotic varieties, light Scandinavian-style roasted coffees, done dozens of cuppings, experienced barista skills and third wave preparation methods and even joined the German Coffee Olympics. At the same time, I have talked to many people, most of them experts in their field, enthusiastic and dedicated. It´s an interesting scene and so different from the coffee world I used to know.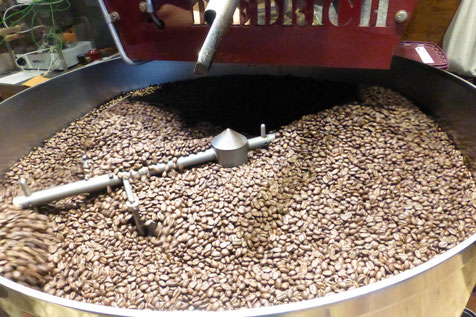 The coffee sector needs to adapt to new supply-demand scenarios
Now my real expertise is not so much linked to this end of the supply chain, but rather related to sustainability issues in coffee production. When I start conversations with baristas and specialty roasters about challenges for coffee farmers in the origin, I receive mixed feedback. Some are really aware and concerned about sustainability. Others seem to perceive sustainability topics as less relevant, difficult to communicate or simply boring.
Nevertheless, socio-economic and environmental aspects of coffee production do affect the specialty sector directly. In particular climate change and its consequences proved that the coffee sector needs to adapt to new supply-demand scenarios.  Many studies predict that, in less than 15 years, certain coffee growing areas in Central America and Africa will simply not be suitable anymore for the crop [1]. Most of the research is done by scientists of the International Centre of Tropical Agriculture (CIAT, https://ciat.cgiar.org/) and partnering institutes with long experience in the topic. To sum it up: due to higher temperatures, Arabica production has to be shifted to higher altitudes, since the sensitive coffea arabica needs a cooler climate than Robusta to develop its full aroma in a slow ripening process (Almost all specialty coffees are Arabica coffees!) Thus, already in the short term, farmers and technology have to adapt to changing weather conditions if they want to continue making a living from Arabica production.
But it is not only these future scenarios that are scary news for coffee lovers. A very tangible and hard effect of climate change was the outbreak of the roya fungus in early 2013, leading to massive losses in Central American and Peruvian coffee exports over the past years (see also my article about the Salvadoran coffee crisis from 15 Feb 2016).
---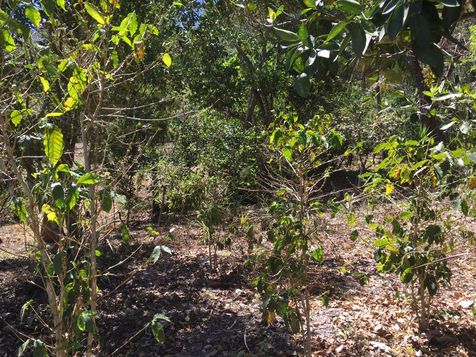 US Organisations are actively involved in Central America
So how does the specialty coffee sector  react to secure supply of their beloved high quality Arabica beans? Is there any support for farmers in addressing these challenges? Not surprisingly, mainly US Organisations are already actively involved in Central America, which is also due to their political interest in fighting poverty and violence in their neighbouring region. 

World Coffee Research (WCR) has initiated the Global Development Alliance (GDA) against Rust (http://worldcoffeeresearch.org/current-work/global-development-alliance-against-rust) partnering with national and regional research institutes and with the United States Agency for International Development, USAID. WCR is financially supported by major US roasters, but also by a number of specialty traders and buyers.
With special focus on Central America and Colombia, Catholic Relief Services (http://www.crs.org/) is running projects related to climate change and farmer resilience[1]. CRS's projects are always co-financed by public institutions and actively involving the specialty sector, for example through their partnership with the Specialty Coffee Association of America (SCAA, www.scaa.org) in their recently launched Coffeelands Program.  SCAA has an internal Sustainability Council with industry and civil society participation that "works to create and promote ideas, concepts, and action plans to the SCAA Board that enable SCAA to become the global leader in business for sustainability". A good starting point.
---
Individual projects are not enough to reach million of coffee farmers worldwide
Coming back to Germany, I could not identify any similar broad approach.[1] While mainstream companies have joined and co-financed different climate initiatives over the past years, the specialty roasters rely rather on some individual, not less promising, projects.
For example, Berlin School of Coffee has started and exchange with Escuela del Café de El Salvador in 2012. Participants of the Berlin Coffee Master Program get acquainted with cultivation, sustainability and coffee technology on site, and their Salvadorian Colleagues are travelling to important Coffee Events to Germany. (see also my Interview with Joachim Kühne from 29 Feb 2016). The overall objective of the program is to exchange know-how and, above all, enhancing quality improvement and, like this, creating added value for the Salvadoran coffee to make farmers more resilient to price volatility and crop losses. A beautiful initiative, which is worth an expansion and application in other origins.
The German and European specialty coffee market, represented by the German Roasters' Guild (DRG, http://www.deutsche-roestergilde.de/de/) and the Specialty Coffee Association of Europe (SCAE, www.scae.com) are not implementing any sector-wide approaches yet, due to different reasons. After all, the scene is still young and lacks organization and financial means necessary to invest in programs and projects. Still, on the medium run it is not enough to run some individual sustainability projects in order to reach millions of farmers worldwide.
There's no need to reinvent the wheel. Loads of examples of and scientific background for effective measures and programs supporting the farmer in his struggle with climate change can be found out there. The changing production conditions could even favour the specialty segment, e.g. the concentration on premium strictly high-grown beans or the introduction of innovative processing methods could be one solution for many Latin American and African farmers. For this, their (future) buyers need to help them by providing know how and technology, planting material, trainings, credits, etc.
Ideally, roasters become aware of the climate challenges and also sensitize baristas and consumer with regard to sustainability aspects. Only if they really care about the threat to their favourite drink, product and ultimately business, they will be willing to get involved in any rescue activity. And we, the "coffee aficionados", will have the chance to enjoy our excellent Maragogype or Pacamara at the coffee shop around the corner still in 2020 and beyond.
---
[1] Promising is the recently regional programme to fight roya by IICA and European Union with support by GIZ: http://www.iica.int/es/prensa/noticias/iica-y-la-ue-lanzan-programa-para-abordar-los-efectos-de-la-roya-del-caf%C3%A9-en-am%C3%A9rica